How to Build THICKNESS in Your Back & Energy Bites Recipe!
The key to getting a thick back is to focus on your trapezius (traps), mid traps, low traps, and erector spinae (muscles and tendons that run along your spine). In this workout, you will focus on targeting your traps through various angles and positions to really focus on squeezing and ultimately building that thickness in your back. You'll finish the workout with rack pulls which primarily focus on your lower back and erector spinae. However, it is also an overall back workout because you utilize all the muscles in your back, among other muscles, to stabilize and pull the weight.
| | |
| --- | --- |
|  Barbell Row (overhand grip) | 5 x 8-10 |
| Dumbbell Row | 4 x 8-10 |
| Seated Cable Row (pull high to bottom of chest) | 5 x 10 |
| Rack Pulls | 4 x 6-10 |
No-Bake Energy Bites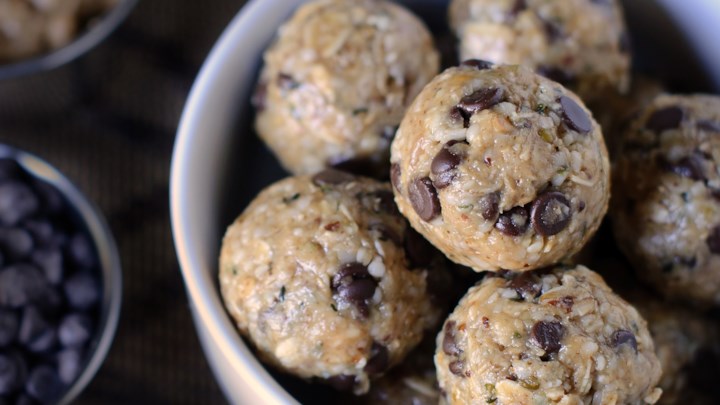 Ingredients: 
Combine oats, chocolate chips, flax seed, peanut butter, honey, and vanilla extract together in a bowl; form into balls using your hands. Arrange energy bites on a baking sheet and freeze until set, about 1 hour. Enjoy.
Nutrition Facts

Per Serving: 
94 calories;
5.3

 
10.6
2.5

 
0

 
28

 
---